01 Jul

Refugee Week – 8 Simple Acts

From the 15-21 June Shelanu celebrated Refugee Week 2020! The theme for this year was 'Imagine' and they invited people to join in with their eight Simple Acts at home, inspired by the theme.
"Simple Acts are everyday actions we can all do to stand with refugees and make new connections in our communities."Refugee Week/Counterpoint Arts
The members of Shelanu decided to carry out each of the Simple Acts over the course of the week, sharing their contributions and reflections on the daily theme on the Shelanu social media channels (Twitter: @ShelanuCraft and Facebook: Shelanu). This blog post is brings together all of the eight Simple Acts completed by the members in celebration of Refugee Week.
1. Imagine
For the first act some Shelanu members created artworks sharing what they imagine how the world could be, and what they would like to see.
1."This is a helping hand to support a helpless woman. Giving her a chance to get a better future by learning skills. Giving her support to see hope and get her self esteem back"

2. "A welcome please, where people are welcomed, welcoming. Different cultures, countries, religions are all welcomed."
2. Watch a Film
The second act was to watch a film and we shared a link to the London Migration Film Festival, a retrospective online festival of films that engage with ideas or migration and mobility. Browse their website to watch some of the films and find out more about the festival.
3. Read a book about exile
For day 3 the Simple Act was to recommend a book. As a group Shelanu wanted to recommend 'A Small Island' by Andrea Levy.
"We chose 'A Small Island' by Andrea Levy. Told from the perspectives of the four main characters, the book, "Mainly set in 1948…focuses on the diaspora of Jamaican immigrants, who, escaping economic hardship on their own "small island", move to England, the Mother Country, for which the men have fought during World War II." Emma Daker, Project Manager

'A Small Island' is an important book because it gives a valuable insight into what is was/is like for people moving to England from another country; what their expectations and hopes might be versus the reality."
4. Tell a Joke
Shelanu members shared some of their favourite jokes on the WhatsApp group and then chose some of the best ones to tell to a wider audience on Twitter!
What piece of clothing do clouds wear? …Thunderwear!
If you see a robbery in an Apple store, does that make you an iWitness?
All the jokes I've heard about paper have been tearable.
5. Take a Tour
For the fifth Simple Act 'Take a Tour' Shelanu members visited London and Los Angeles in their weekly Zoom meeting!
We visited two exhibitions online the first was at Dulwich Picture Gallery. The 'Journeys' display shows artwork exploring the nature of migration from the 17th century, co-curated by Community Curators with personal experiences of migration.
Shelanu loved that the exhibition reflects a range of experiences and voices, whilst helping you look at old artworks in a new way.
We watched an animation that was produced alongside the exhibition which brought to life the migration stories of the community. The animation was also popular as an approach to sharing these stories in an open and engaging way, whilst protecting the person. The stories brought back personal memories and consideration of refugees who have not been successful in reaching a safer country.
"I like the animation stories, the style is simple but it really works" Rebecca

"I think the story tells about what's happened to some migrants when they are coming to look for a better life and the dangers they face and some never get there. She was lucky, she got there to tell her story. Sometimes people don't know how people are getting here; its very hard and some are dying just to get a better life away from danger. But there are many other stories that have not been told. " Marie

"The story about the farm reminds me of my lifestyle in Hong Kong. When I was young my parents own a farm so it reminds me of running around, chasing the grasshopper, catching the fish. My younger sister even rides a pig! My mum told her and me off! We have a lot of different experiences." Amy
The second exhibition was Tom Wudl's 'Reflections of the Flowerbank' which is at L.A. Louver Gallery. A very different intention to the first exhibition we looked at as this focused on one artist and his technique. There were differing opinions on the approach to the way the exhibition is shown online, but everyone admired the skill involved in the painting. One of the main talking points was about the music in the video; it had polar opposite reactions from the members! Links to other cultures were spotted and discussed.
6. Thank a Climate Justice Hero
For today's Simple Act Emma Daker (Project Manager of Shelanu) shares why they made this person was the group's chosen Climate Justice Hero.
"We'd like to big up a friend of Shelanu and Craftspace, who probably doesn't think of herself as a climate justice hero. However, Janet of Feed My Creative CIC stops over 1000kg of textiles from ending up in landfill every year. This is important as, 'Textiles account for 10% of global carbon emissions. The industry is the world's second-biggest industrial polluter, behind oil.' Not only does Janet do this but her social enterprise supports young people and adults in Birmingham to find their creativity, in addition to supporting women's charities. Do check out her excellent work and gorgeous products: https://www.feedmycreative.com/"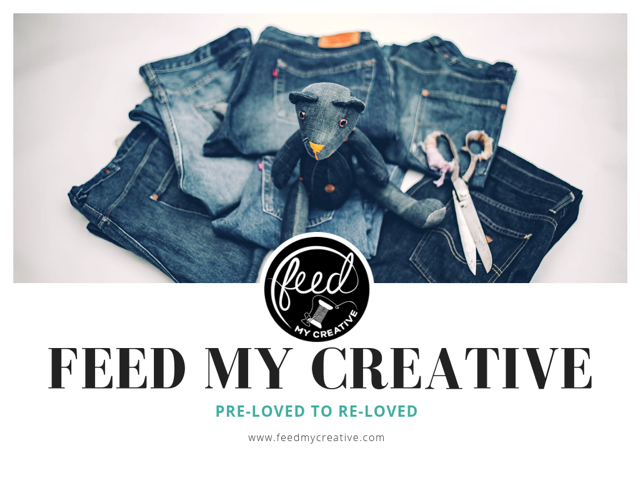 7. Share a Song
For their Simple Acts finale Shelanu members Amy and Rebecca shared performances of them playing the guzheng, a traditional Chinese instrument with more that a 2,500 year history. Please enjoy listening to their beautiful songs.
Rebecca started playing a year ago and it's the first instrument she's ever played. Rebecca has been practising every day of lockdown. Watch Rebecca's performance here.
8. Join the Movement
For our final act of Refugee Week we'd like to share the movement and encourage you to look at ways you can support people who are trying to find their way and make a life here.