23 May

Updates from the Shelanu studio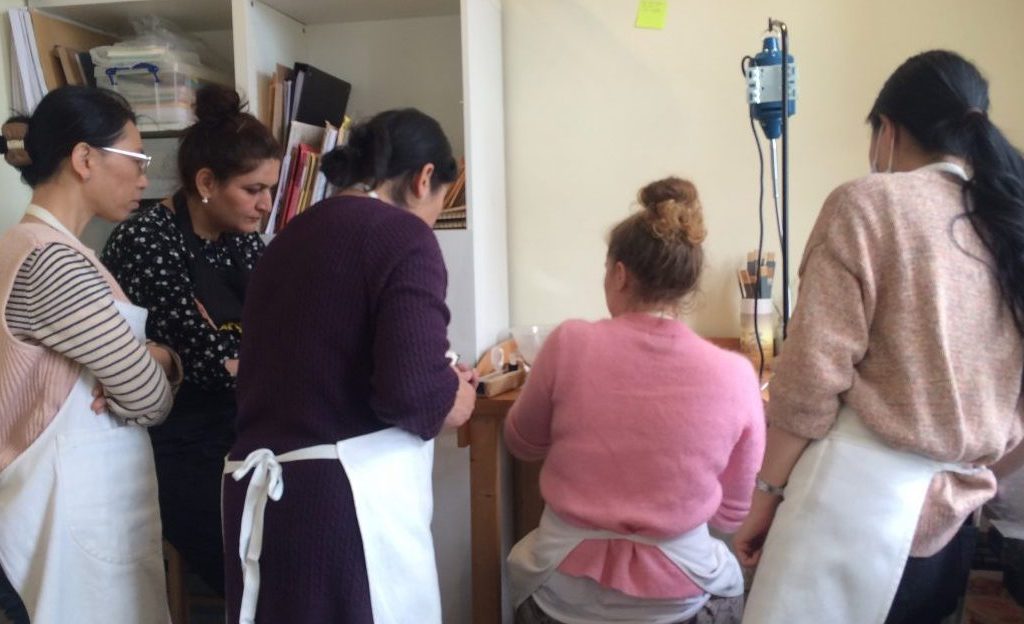 A busy couple of weeks in the Shelanu studio. First we caught up with our friend Charlotte Valkeniers who supported us to design and make the Interlocking Stories range. She came to show us how to use our new tool; a pendant drill, bought with generous support from the Birmingham Common Good Trust.
We also revisited how to prepare our Interlocking Stories pieces for gold plating. We need to research where to get the gold plating done in Birmingham's Jewellery Quarter, so any suggestions, let us know….