08 Jul

Refugee Week – Corona Quilt

During Refugee Week the members worked on drawings for Art Refuge's Corona Quilt, which encourages people to make, draw and create a quilt square that celebrates rituals of the everyday during lockdown. Here are Shelanu's lockdown rituals so far. When we've all finished our pictures we will be sending them to Art Refuge to add to the digital quilt.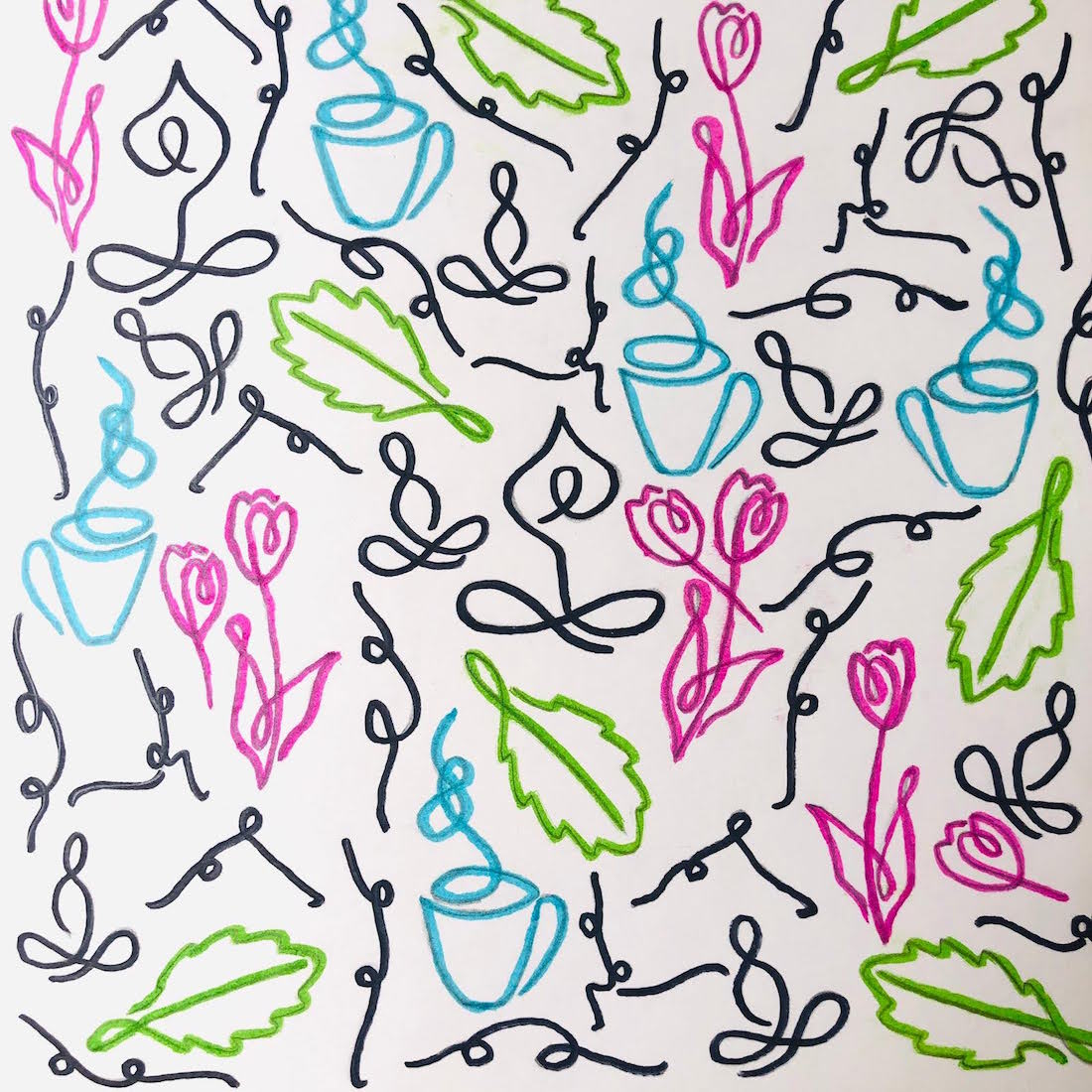 Yeelah
'Hopefully'
It's like living in a bubble, a simpler life on repeat. I drink a lot of mint tea as I do anyway but I'm lucky to be able to spend time in the garden reconnecting with nature and trying to keep active to pass the time and so that I might sleep better.

We might be confined to the same four walls but at the same time that's what keeps us safe, and that's what's important right now. I think things are going to change forever: for nature, for appreciating others and our physical and mental health, for the better. Hopefully.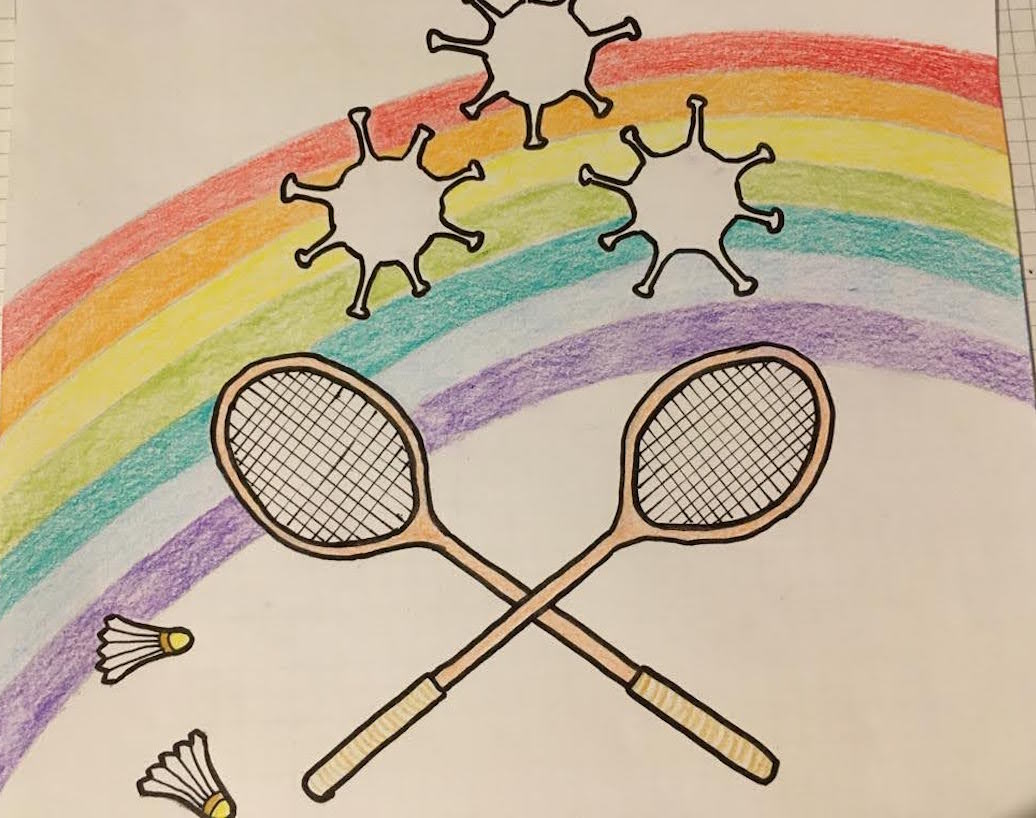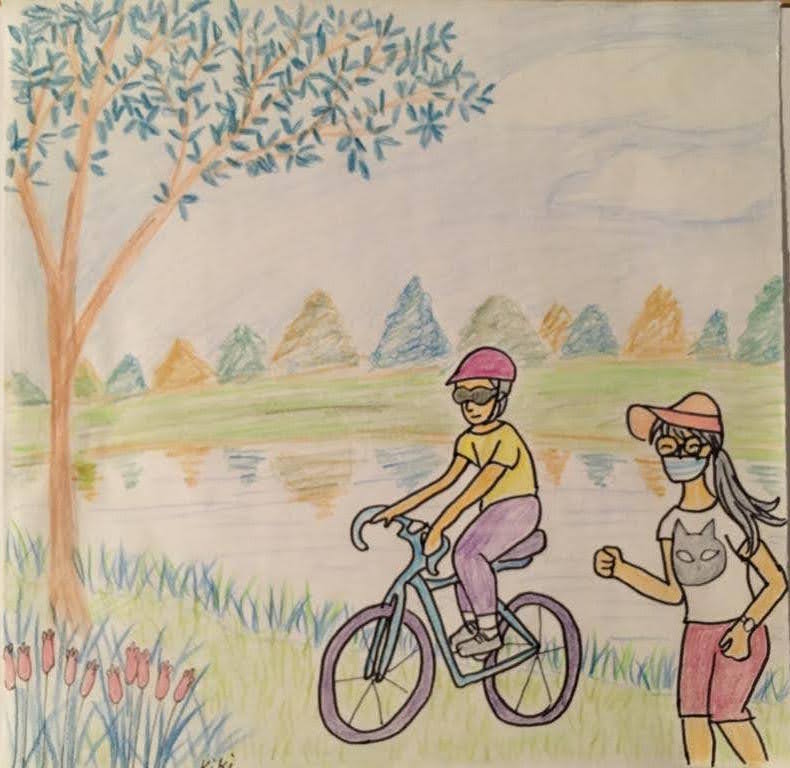 Kiki
Kiki:
'Badminton'
Keeping active at home with my daughter.
'Outside'
Exploring together with my family.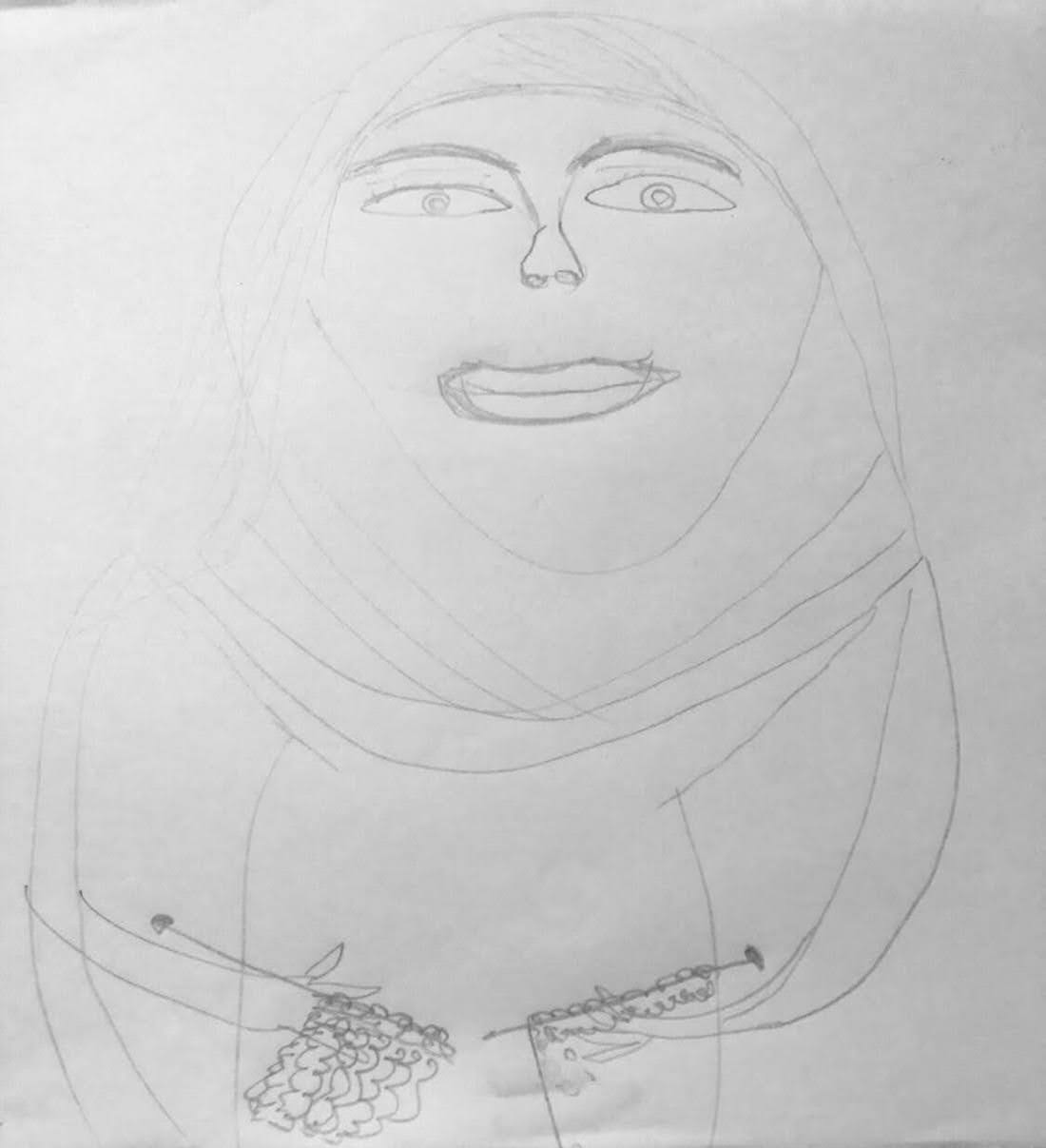 Sahar
'Knitting'
Knitting, wool means a lot to me, and it has helped me a lot to fill my time and not be bored during lockdown. When I'm knitting, every stitch I do feels like hard work; you need to take time to finish it and patience to do it. Everything feels difficult and impossible at the moment but with making we can turn things into happiness and beauty.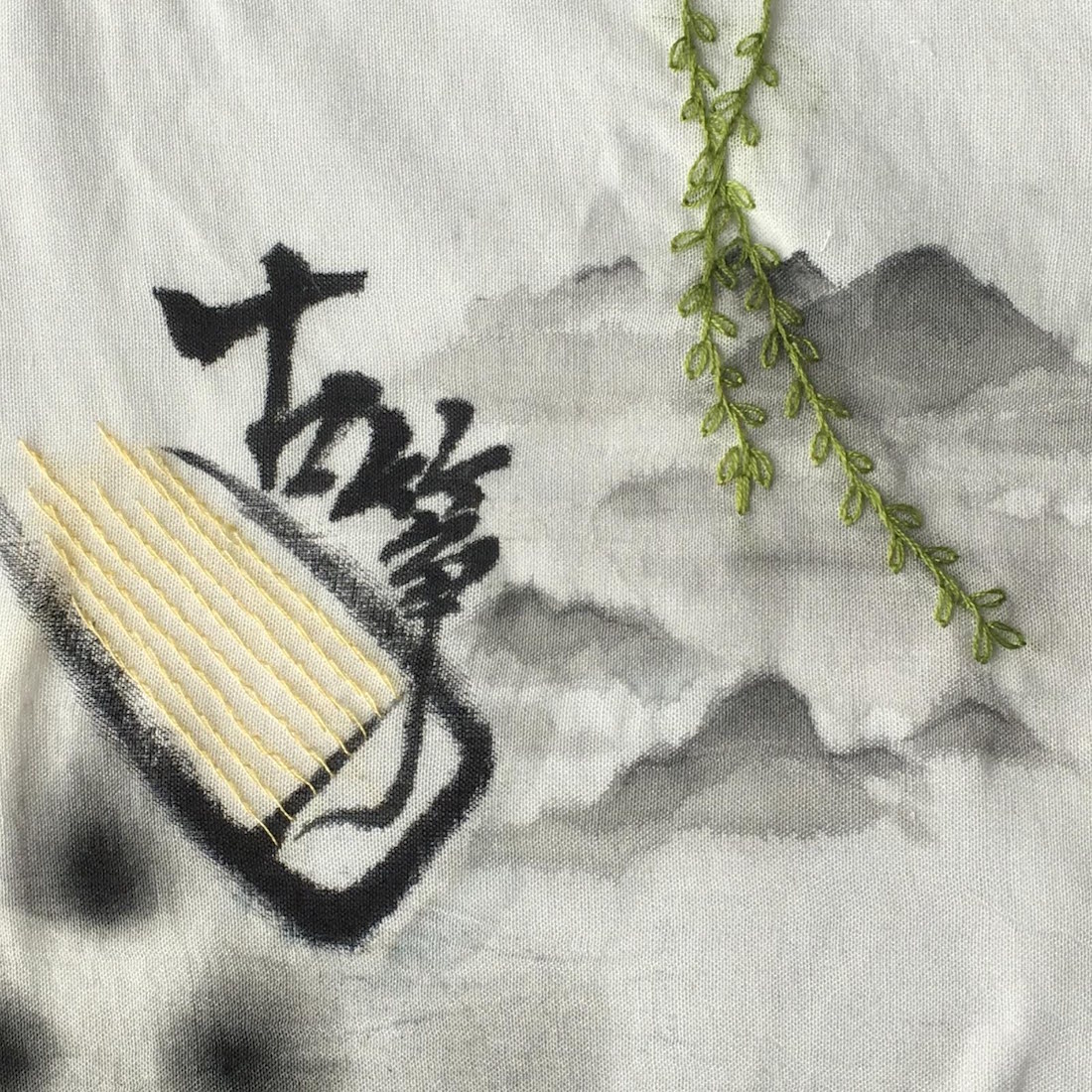 Rebecca
'Chinese Ink Painting'
My first Chinese ink painting in my life, but I've tried it on fabric instead of paper. Lockdown has been time for me to learn, to enjoy and to appreciate my cultural background.