18 Mar

Women's Maker Movement – finished collections

It has been a great experience supporting the first group of participants in Women's Maker Movement to create their own jewellery collections. They were a friendly and open group and we had a very enjoyable time with them. We were impressed with the quality of their collections and how they thought of their own unique ideas.

We wanted to share a selection of images of the group and their finished collections.

What inspired your collection?:
My collection is inspired by my family and the spice Tandoor Masala we always use at home cooking.
The star shapes I've used are symbols of brightness. They represent me. I am a positive thinking person and brightness shows positivity. I like brightness not darkness.
The shape represents me because everyone says I have a big heart.
The form of my pieces was inspired by Disney movies; shells and the sea. The colour and shape of my pieces represent my family who are important to me.
I chose red, blue and white; the colours of the British flag, because I like living here.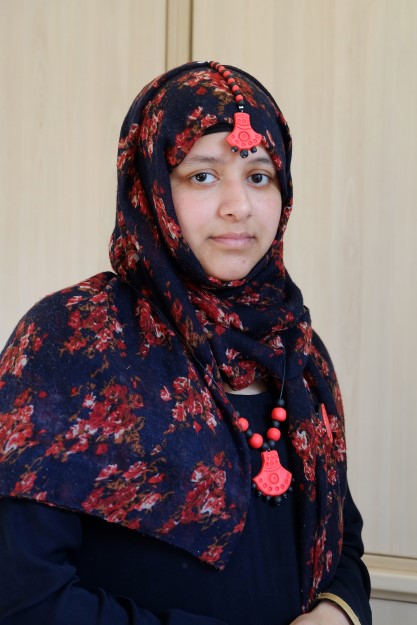 My collection is inspired by Bangladeshi culture. At New Year they make clay jewellery using the colours red, white and black. The pieces remind me of back home and the memories I've had there.

Mariha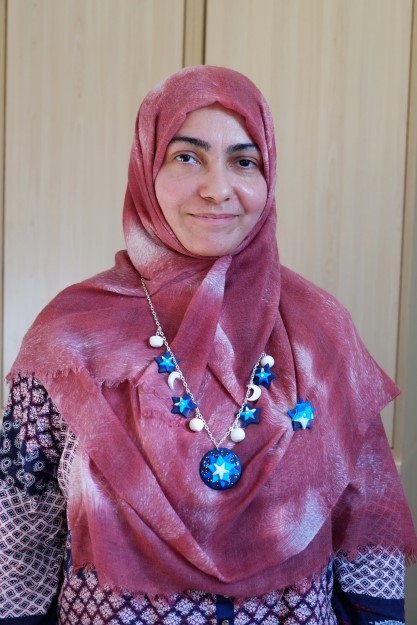 My collection is inspired by the sky. The light and dark colours I have used represent day and night, while the sparkles show the twinkling stars at night. I enjoy having the sky around me. I especially feel calm when I look at the night sky.

Riffat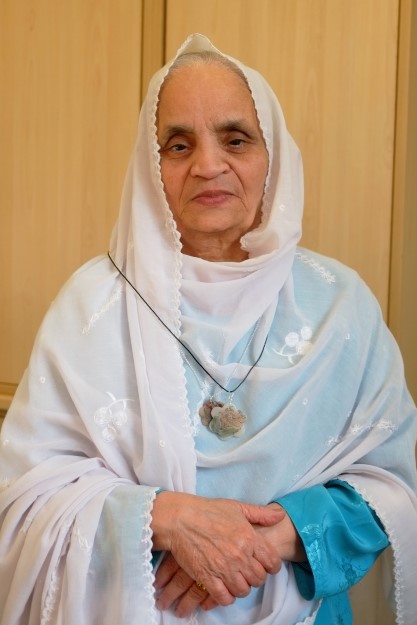 My jewellery is inspired by nature. Adding spices to the Fimo was my favourite technique, so I used this along with transferring the image of a pattern I liked. The spices in the pieces represent my identity as this is what I cook with at home.

Nasim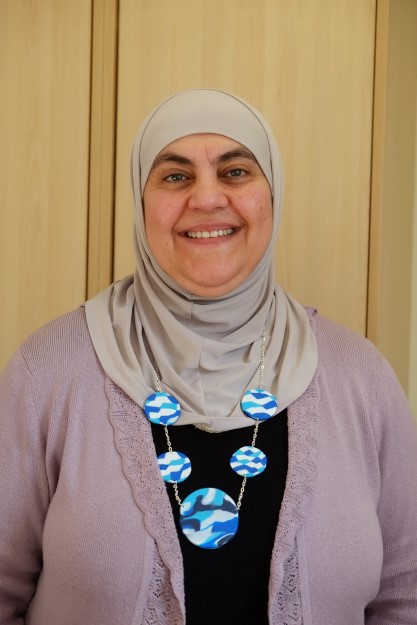 The colours in my jewellery represent different shades of the sea and sky in day and night. I also chose white because it represents the heart and how pure it is. I enjoy going to the seaside it makes me feel calm and relaxed. When I see the sea, I feel power. We still have so much to discover about it.

Sahar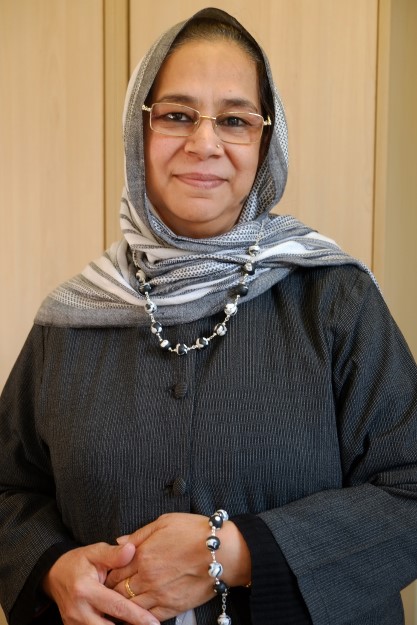 My collection is inspired by pictures I found online. I chose to use the millefiori technique we were shown as I liked rolling the Fimo in my hands. The pieces represent me because I wear a lot of black and white, they are my favourite colours. I also like polka dot pattern. The striped pattern reminds me of zebras.

Saliha