13 Jul

First workshop with Refugee Action

Over the next few weeks we are running workshops with clients of Refugee Action. Shelanu members are taking the women through a series of workshops to explore different materials and things they may do in Shelanu sessions or in workshops for the community if they were to become members themselves. These workshops are funded by the Austin & Hope Pilkington Trust.

For the first session we introduced the 'Welcome key rings' workshop which we had facilitated the week before at MAC to celebrate Refugee Week. The fabric for the key ring is from our Birmingham souvenir range which represents the diversity of the city today. The buildings are a mix of old and new, the map is from 1831; both echo the development of the city. The participants had a great time learning to use our badge making machine and then hand stitching other key rings or brooches. They displayed the pieces they'd made with pride.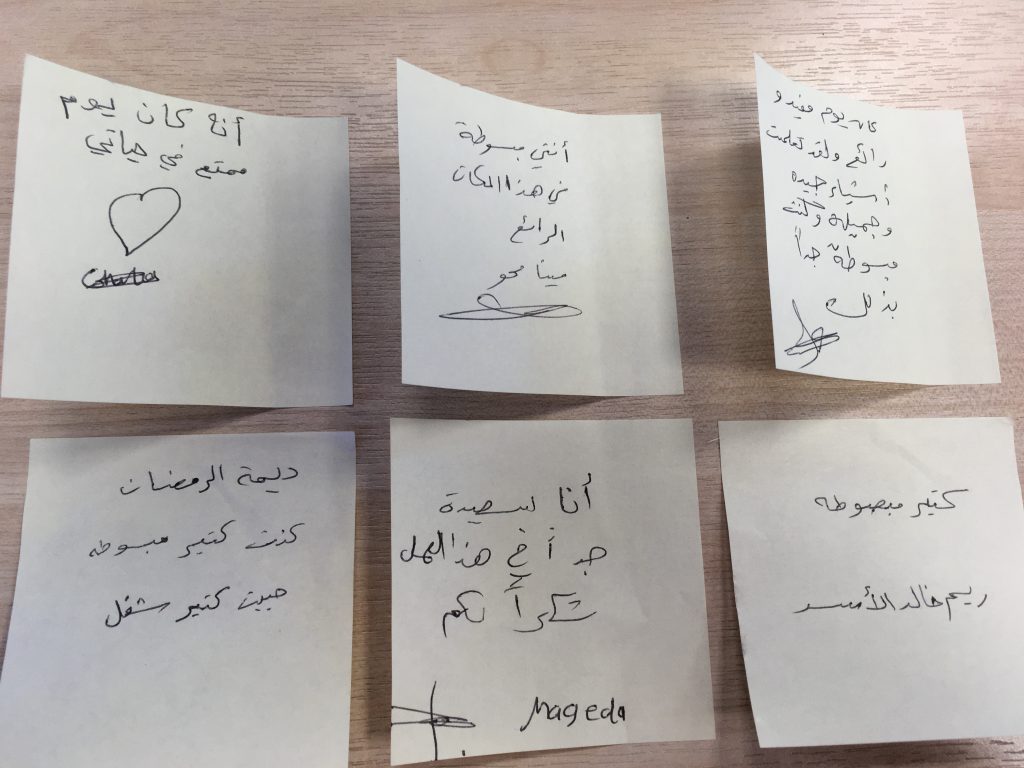 "It was a great and useful day and I have learnt a very good and beautiful thing. I was very happy."
"Very good, I'm glad."
"I was very happy at this work."
"I had lots of fun."
"I'm very happy in this wonderful place."
"It was fantastic day in my life."